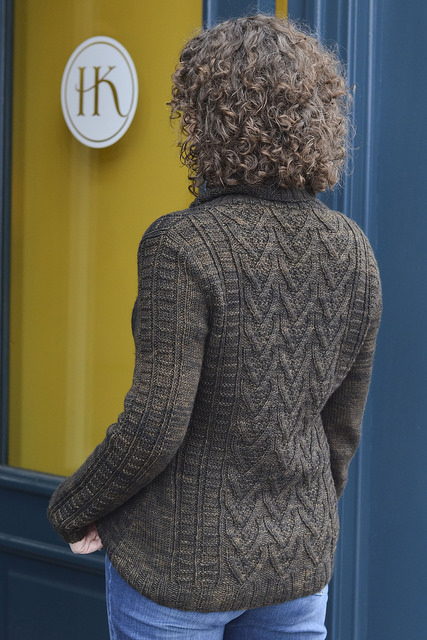 It seems fall is in full swing in the knitting world this week. We released our fall collection of colours on Tuesday, Brooklyn Tweed released their Fall Lookbook on Wednesday, and Glenna C. released a great fall sweater from our Bayfield Aran in McEwen Wrought Iron yesterday. But today, lets talk about Retreat by Glenna C.
What makes for the perfect fall sweater? There are lots of designers with different opinions and takes on the fall sweater, but to me, Glenna hit the nail on the head with this one. For me, a perfect fall sweater is wooly, heavier weight, cabled, a cardigan, and from a great brown toned neutral. Retreat hits every point exactly. If I had some fall knitting time, this would definitely be in my queue!
What is on your fall knitting queue? What makes for your perfect fall sweater?
Photos by Glenna C.